MASU outing to mumbles!
Malaysian Association of Swansea University(MASU)
we brought the kiddies to Mumbles today. it was great fun. yea i have this habit of calling them "kids" when i make announcements so some of them call me "mummy" hahaha.
to spare you my cheong-hei babblings here a pictorial representation of what happened today, with a peppering of captions and explanations of course. you CANT EXPECT me to keep QUIET the whole way can you? thats just mean. hahahaha
first stop Osytermouth castle. this is behind the take-away where i work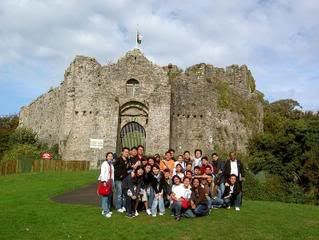 the boys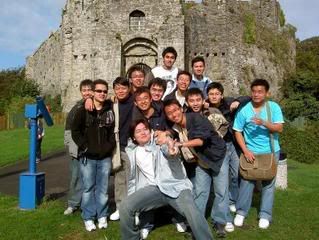 the girls
alison, trishla, mua, lavleena and sebiha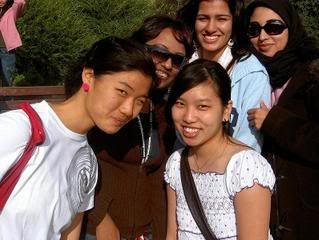 jumping beans of the female variety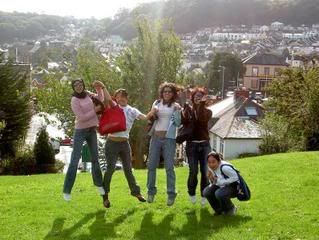 Wei Chen, Lay Hui, Yunn Tsyr's dad, Lee Ling and Yunn Tsyr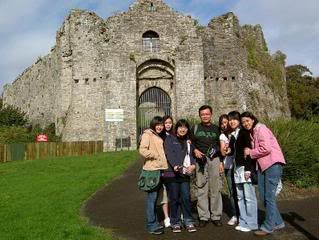 Some seniors- my year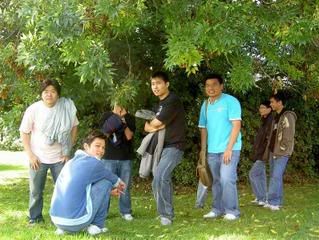 do no evil, see no evil, hear no evil, speak no evil
Johnson with some of the girls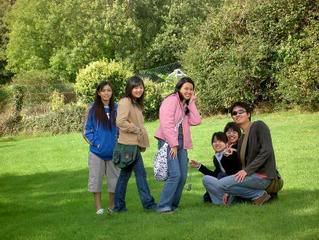 Seans "attachment" to pweety flowers
on the way to Mumbles Bay - that rhymed!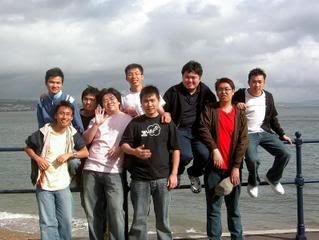 the end of mumbles bay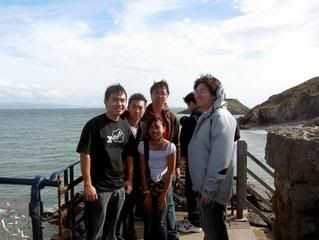 Galapagos islands hahaha.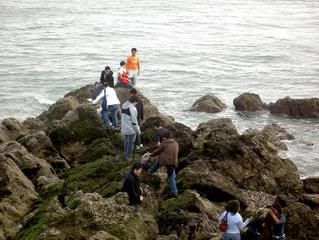 soo, kenny and ah hen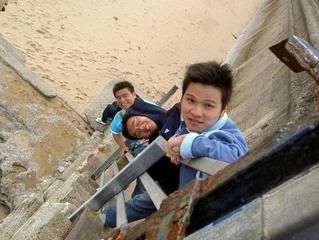 posers -_-"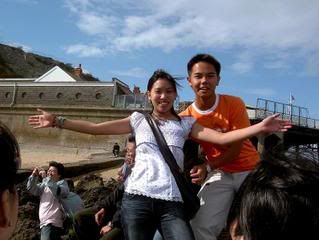 troll under the bridge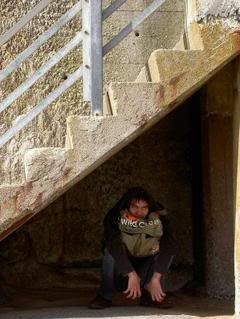 ah siang, terence, another kenny and wilfred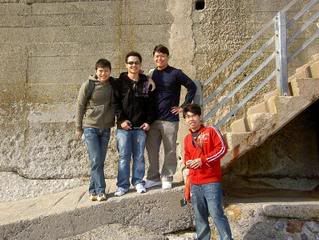 these old flirts wanted a picture ;p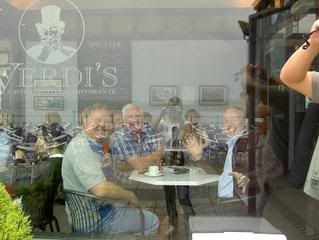 tsk tsk men will flirt with you regardless of age.
this one backed me into a corner with his automatic-electric-wheelchair-vehicle-thingy. but they were harmless. the womean just laughed. they're cute
we're blending. we're not here. *wink*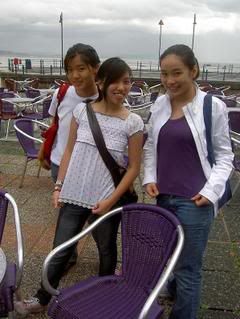 life-threatening group shot. hohoho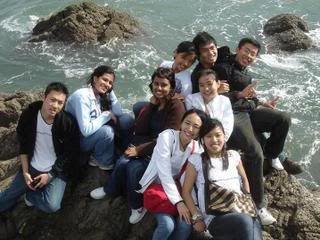 there were many cute kiddies at mumbles that day! awww. here puppy, puppy, puppy..hahahaha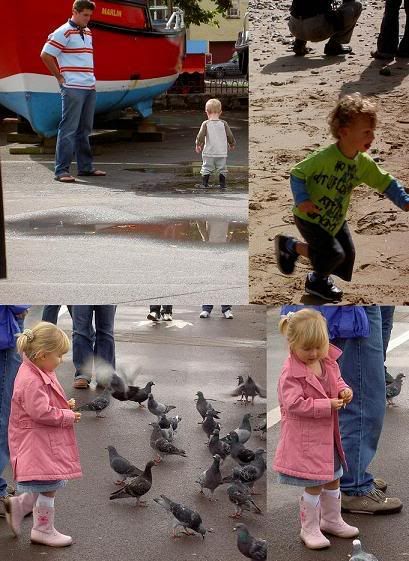 after that i went to the movies with my other friends who i apparently have been "neglecting". yea what to do when the only time i see my room is a few hours each night. im hardly at home. busy busy 1st two weeks. fun tho :)
devil wears prada wasnt bad at all.
gotta jet.
p/s: Thank God that the weather was nice when it mattered :).Thanks for answering my prayer. cos it been raining the whole week.